If You Suspect That Your Drain Is Clogged Or Have Noticed The Water In Your Sinks Or Tub Pooling Without Going Down The Drain Properly, You May Need An Expert Plumber. Here At A & E We Are Highly Experienced In Cleaning, Clearing, & Repairing Drains Which Have Become Clogged Or Broken.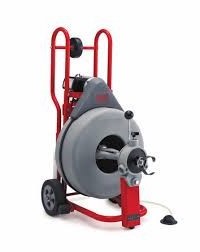 When We Show Up To Inspect Your Drain, We Will Investigate & Determine Which Option Is Best For You. Once We Have Reached A Conclusion, We Will Take The Time To Explain The Various Options & Even Use A Video Camera To Give You A Full Idea Of The Problem At Hand. We Have The Knowledge & Equipment To Fix Any Problem You May Have In Your Drains.
Rеѕultѕ

Flеxіbіlіtу

Vаluе Fоr Mоnеу

Fast, Efficient Service!